Torine House is a comfortable, cosy, family run Bed & Breakfast. It is a Three Star Fáilte Ireland and AA approved B&B and has also been recommended by the Guide du Routard. Torine House is located only a 5 minute walk from Killorglin town in County Kerry, home to the annual Puck Fair Festival held every August. This beautiful Bed and Breakfast enjoys some breathtaking views of the McGillycuddy Reeks, which includes Ireland's highest mountain.
We offer 6 bedrooms, which include 5 ensuite bedrooms, and 1 standard bedroom. Each bedroom includes orthopaetic beds, TV and tea/coffee making facilities. Our dining room is bright and cheerful and is the perfect place to enjoy a full Irish breakfast each morning during your stay.
As well as offering comfortable accommodation, Torine House is an ideal base for touring the Ring of Kerry, Killarney and Dingle areas and after a day touring the local area, relax and unwind in the comfort of the sitting room in front of an open fire or enjoy the many local traditional pubs and restaurants which are within walking distance.
The breakfast menu includes full Irish Breakfast, Continental Breakfast and special diets are also catered for. There are many fine restaurants nearby and local pubs provide pub grub and traditional Irish Music.
Information on tours is provided. There are five sandy beaches and seven golf courses within a 15 minute drive. There is also excellent trout/salmon fishing on the rivers Laune and Caragh.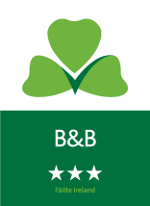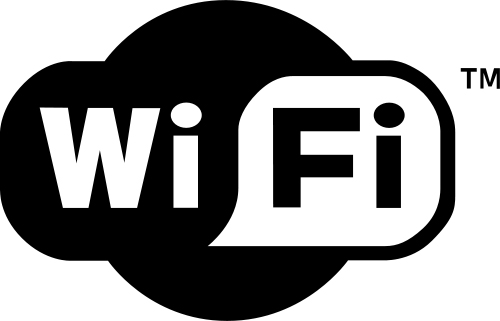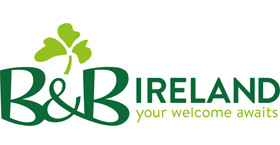 Latest B&B Ireland Customer Reviews
Melissa Adams
Review Score: 5/10
My husband and I spent one night while in Ireland. The room was clean and comfortable. The hostess was very nice and helpful. My husband and and walked down into town twice during our stay. We arrived at 2:30 for a 3:00 check in. There was a note on the door stating that they would be out until 5:30. That is when we decided to walk down into the town the first time. We came back to the house at 5:30 to find that there still was no one there. After waiting in our car for another thirty minutes, the hostess showed up. She had been working and had ran late. With that being said, she was very nice and got us right into our room. Hostess was helpful. Sweet family dog.
B Shinabery
Review Score: 2/10
The rooms were vey small. There were three of us and we felt like we were so cramped, it was uncomfortable. Also the way the house was set up you felt you were in an expanded closet as there were so many little rooms down a very odd hallway. The beds were horrible; in fact, bed springs were very close to the top and made the beds even more uncomfortable. The Host was pleasant and the breakfast was good.
Eric Sisler
Review Score: 9/10
Tony will kill me if I don't leave a review. I left one already on TripAdvisor. YES! A great place made even more special by the wonderful hosts Tony and Catherine. They are happy to talk to the guests and as a fellow teacher with Tony we had a great chat about all kinds of topics, sport, teaching, and even politics heaven forbid! A perfect walk from town and good recommendations about Ring of Kerry, Dingle Peninsula etc. I/We will miss these people!
Larry and Dianne Roerish
Review Score: 9/10
We were traveling with Dan and Sue above and agree wholeheartedly with their comments. Tony and Catherine were gracious hosts and very helpful with local information and hints about what to see as we moved around the area.
Daniel E. O'Neill
Review Score: 10/10
Spent 3 wonderful nights with Catherine and Tony. Everything was wonderful. Tony was very helpful in directing us to areas of interest and away from the touristy areas. I enjoyed the opportunity to visit with both C&T on a verity of subjects. Just enjoyable to visit with locals. Thank you both. Sue - I agree with Dan wholeheartedly. Great rooms and food. T & C were very accommodating and a joy to visit it.
Reviews Powered by B&B Ireland